Among the hundreds of pages of letters that Ila wrote her parents were cartoon postcards from World War II. I'd seen cartoon drawings of Willie and Joe, the two dogface Infantry soldiers drawn by Bill Mauldin for Stars and Stripes, a newspaper published for the military during the second world war and you probably have, too. But if you missed them, here's an example from Mauldin's book, Up Front, (page 59) published in 1945 by Henry Holt and Company.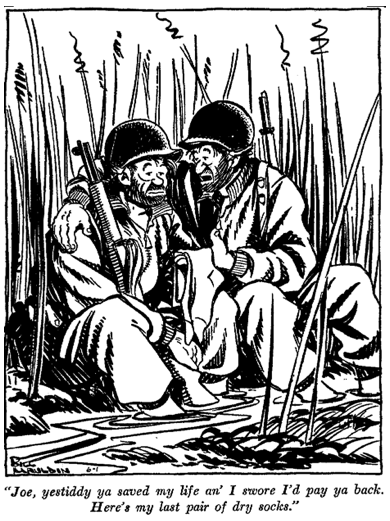 Mauldin's cartoons showed the realities of war – exhaustion, pain, suffering, fear and tedium – whereas the cartoons in my cache of letters lampooned the military but without the pathos. As I've haunted estate sales, I've added more WWII postcards to my collection. Here are just a few examples you might enjoy.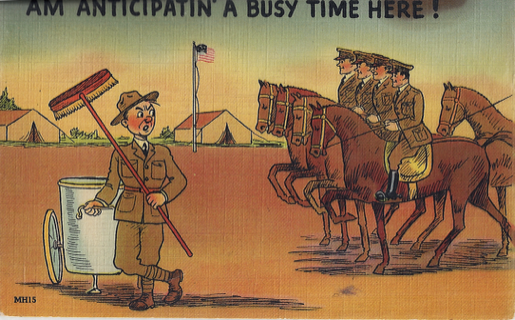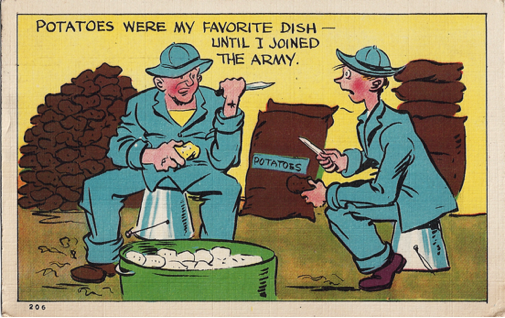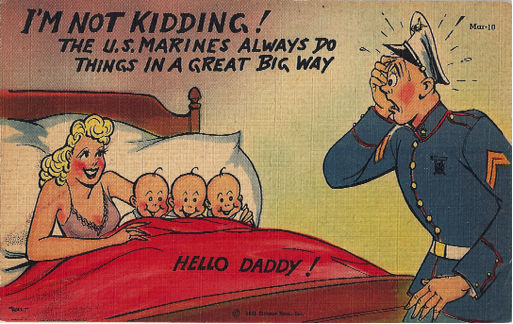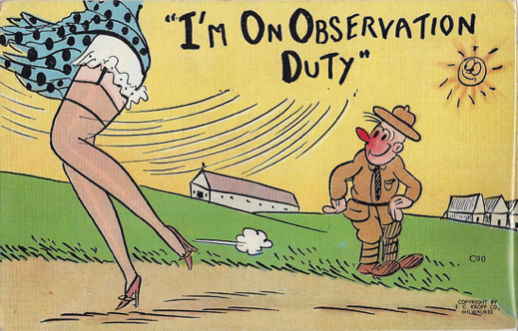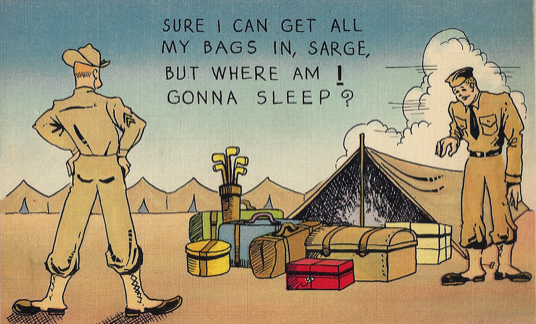 Of all my post cards, my favorite is one that Ila brought back from Australia in 1944 – and it's really a pin cushion rather than a post card. You can see where the pins went!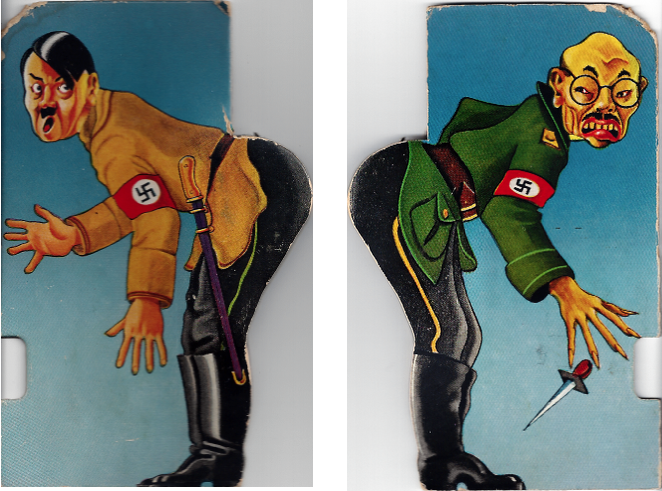 Not all picture postcards from WWII were cartoons. Here's a depiction of heavy artillery. This card may have been created to give the folks on the home front some idea of what a battle field in Europe looked like.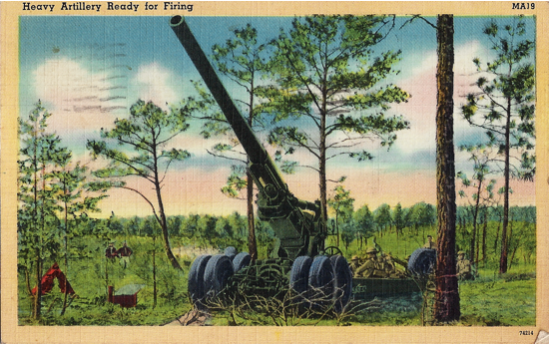 I found the card shown below at a regional postcard show and sale hosted by the postcard club of Wichita, Kansas. The identifying information on the back of the card reads: "Koeniglicher Plaza Munich Headquarters of the Nazi Party".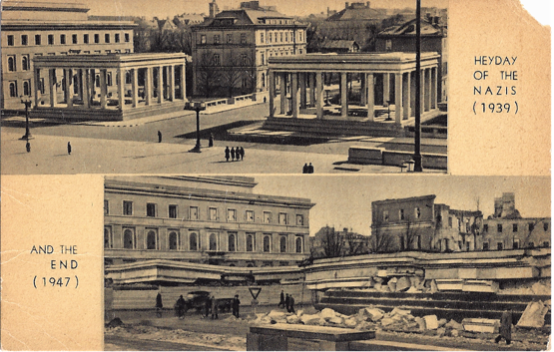 Here's one more picture post card, an old black and white, that has no identifying information. I think it's from World War I, but I could be wrong. If anyone recognizes this photo, please let me know and I'll pass on the information to all my readers.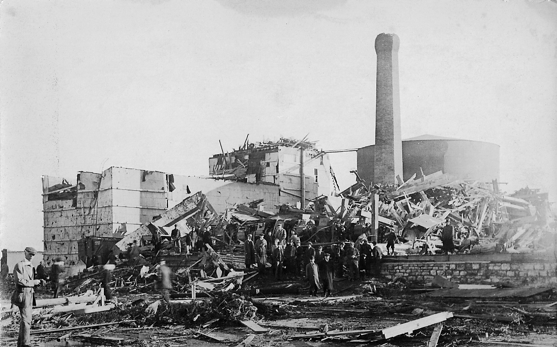 One last word about old postcards. If you're interested in collecting them, check to see if your community has a postcard club – a great resource to learn about postcards, where to purchase them and how to preserve and display them. You'll be amazed at the incredible variety of cards, including embossed, embroidered and linen just to name three. But be warned – I've found that collecting postcards is habit-forming, and boy do I have the habit!
Next Up: Estate Sale Finds